Jameson Bow Street 18 Years Cask Strength has been unveiled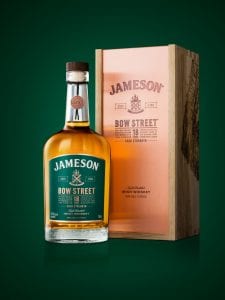 The new cask strength Jameson finishes its maturation in Dublin's only live Maturation House at Bow Street
Jameson Irish whiskey, which is produced at Irish Distillers Midleton Distillery outside Cork City, has today announced the launch of Jameson Bow Street 18 Years Cask Strength; the first cask strength Jameson to be available globally*, which finishes its maturation in Dublin's only live Maturation House in the old Jameson Distillery Buildings in Bow Street where Jameson was originally distilled and is now the home of Jameson's Dublin Jameson Tour experience . A reinterpretation of the revered Jameson 18 Year Old, the new expression celebrates Jameson's Dublin heritage by returning part of the production process to the brand's original home in Smithfield for the first time since 1975.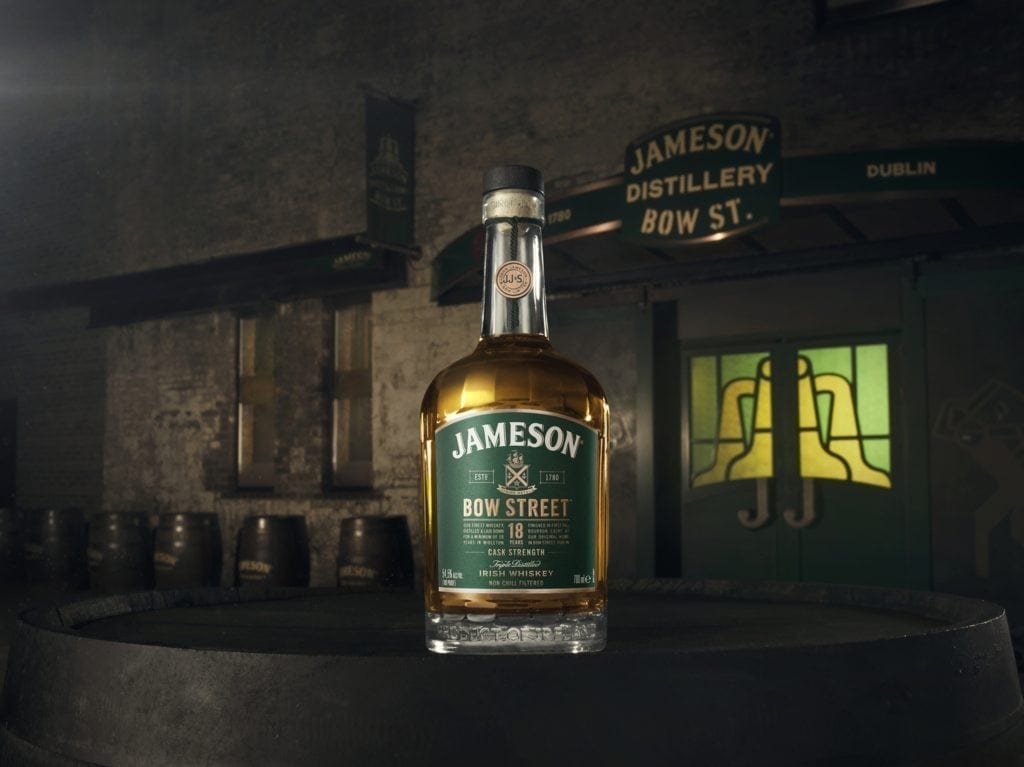 Distilled and matured at the Midleton Distillery, Co. Cork, Jameson Bow Street 18 Years Cask Strength is the new head of the Jameson family. After spending 18 years in a collection of bourbon and sherry casks, the blend of pot still and grain Irish whiskeys has been married together and re-casked in first-fill ex-bourbon American oak barrels for a final six to 12 months in the Maturation House at the Jameson Distillery Bow Street.
'Marrying' is a traditional method of re-casking batches of vatted whiskey and re-warehousing it to ensure infusion before bottling. The first batch is presented at 55.3% ABV without the use of chill filtration and will be available in 20 markets from July 2018 at the RRP of €240.
Billy Leighton, Master Blender at Midleton Distillery, commented: "I've long had the unique luxury of being able to taste Jameson straight from the barrel at cask strength. With this first ever global launch of a cask strength Jameson, I'm thrilled that Irish whiskey fans around the world can now experience the full intensity of our whiskey or add a few drops of water to enjoy it at their own preferred strength."
Billy Continued,
"As a tribute to John Jameson's distilling legacy in Smithfield, we've introduced some methods that would have been employed in days past. The final maturation period in Bow Street is our nod to the traditional "marrying" method. We've put our own Jameson stamp on it by using first-fill bourbon barrels, whereas the traditional approach would be to use casks multiple times. I like to think of the whiskey getting engaged in Midleton and then "married" in Dublin!"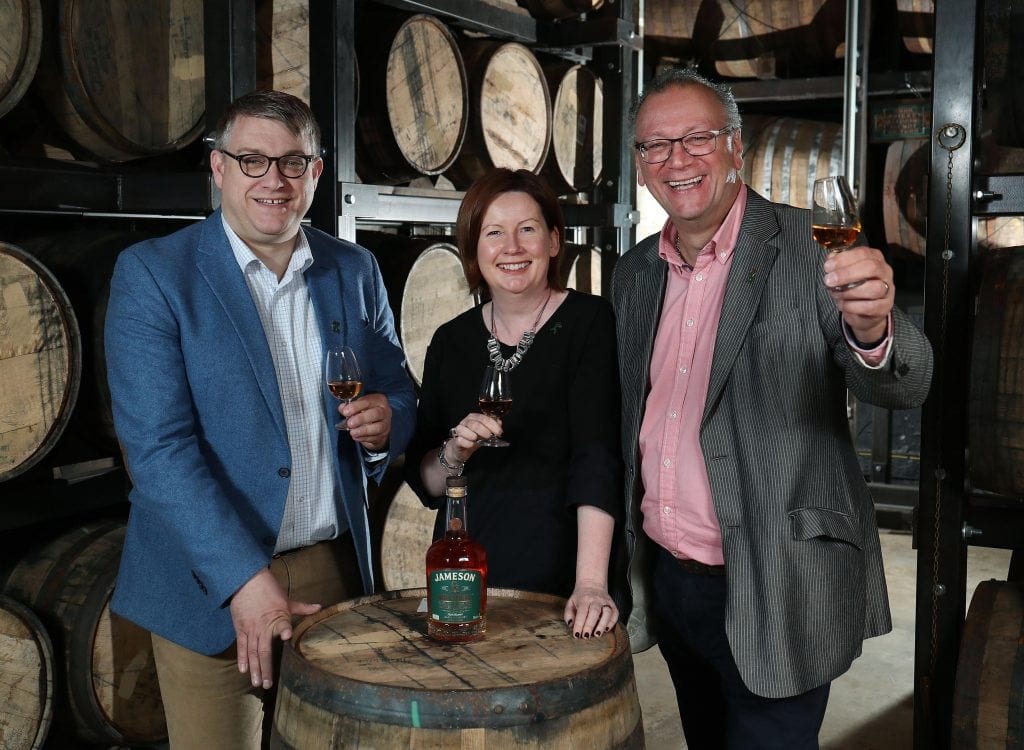 Simon Fay, International Marketing Director at Irish Distillers, added: "While Jameson's approachability has been key to its success, we had an opportunity with Jameson Bow Street 18 Years Cask Strength to reinforce the more serious whiskey side of the brand's heritage. For years, Jameson fans have been asking for a permanent cask strength expression of Jameson 18 Years. Consumers are looking for increased choice in style and quality in Irish whiskey and Jameson, as the category leader, is committed to satisfying this appetite.
"On top of that, our research shows that consumers are increasingly looking for brand experiences. Now, for the first time ever, consumers will be able to experience the sounds, smells and aura of a functioning maturation room, in the heart of Dublin, at Jameson Distillery Bow St. Our doors are open and we look forward to welcoming whiskey fans to taste a piece of whiskey history."
Jameson Bow Street 18 Years Cask Strength is presented in a premium bottle design that truly reflects the quality and rarity of the liquid within. The bottle features 18 facets, one for each year of maturation, and the wooden presentation box celebrates the traditional pot stills used during the production process. In addition, a unique copper coin located underneath Jameson Bow Street 18 Years Cask Strength bottles provides Jameson fans with access to an exclusive online portal where they can delve deeper into the story of the whiskey which bears the Bow Street name.
Jameson 18 Years Cask Strength, presented at 40% ABV and first released 15 years ago, has become one of the world's most respected and awarded Irish whiskeys and will remain in the Jameson family, maintaining a vital link to Jameson's history and providing further choice to prestige whiskey enthusiasts.
Official Tasting notes Jameson 18 Cask Strength by Billy Leighton, Master Blender at the Midleton Distillery:
Nose: Rich wood-driven influence with deep toffee notes and spice.
Taste: Toffee and oak remain consistent with hints of leather and vanilla along with a subtle sherry nuttiness creating depth and complexity.
Finish: Long and full with the sweet toffee notes slowly fading while the toasted oak and spice linger throughout until the very end.
The Irish Whiskey Trail look forward to conducting our own tasting and review when the Jameson Bow Street 18 Years Cask Strength becomes available. But in the meantime, I would be fairly confident that we are looking at a new addition to the Four Pooka Stable of Super Premium Irish Whiskeys.
*Jameson have a cask strength Jameson Black Barrel in their Bow Street Jameson Visitor Centre which can be hand bottled by visitors. See https://www.jamesonwhiskey.com/sg/visit-us/jameson-distillery-bow-st/jdbs-our-home/bow-street-market